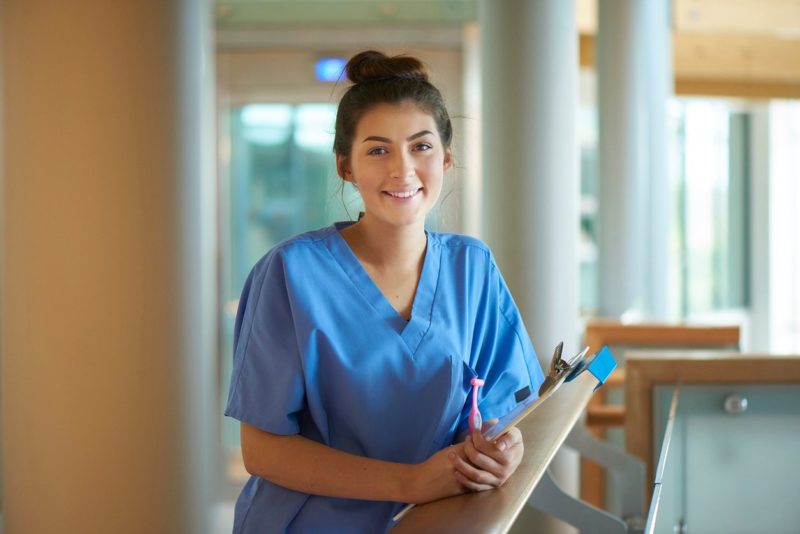 Are you satisfied with your current job? Do you feel like you should be getting more out of life? If you have a job in the service industry, it may provide you with a paycheck but no real sense of satisfaction. This is especially true if you know you could achieve so much more in a different field. Sometimes the only thing holding you back from reaching your potential is the fear of venturing out and doing something new. But making a real investment in your professional future can give you the confidence and skills to open up exciting new possibilities! If you want to begin a new career in the medical field, career training from Pensacola School of Massage Therapy and Health Careers (PSMTHC) may be the right choice for you. Learn how our medical assistant school near Pace, FL, could help you achieve more as a professional!
Skills That Set You Apart
Medical assistants often carry out a diverse range of duties on the job. Some of these may be clerical while others involve working with patients directly. PSMTHC students gain several lab and clinical competencies, such as:
Vital signs

Physical exams

Minor surgery assistance

And more!
But these skills are only half of the equation. A great part of becoming a medical assistant is that this career path offers variety. In addition to learning how to care directly for patients, students are also trained to handle administrative duties. These include billing and coding, medical record management, medical office ethics, and others. With career training from our medical assistant school near Pace, FL, you could learn valuable skills that help you stand out from the competition.
Placement Services That Give Students an Advantage
PSMTHC remains committed to students' professional success, which is why our students continue to receive support even beyond graduation. Area employers stay in touch with our school's Placement Office, letting them know when certain positions become available. In turn, our staff keep complete records of available positions and our graduates' qualifications. This gives PSMTHC graduates an opportunity to be alerted to and matched up with new positions that could be a perfect fit for their skills! 
While no reputable school can guarantee a job to students, these placement services can be a huge benefit for graduates who are searching for a new position. Graduates also get help with resume, interview, and portfolio preparation as well as interview technique advice, referral information, and more. All of these services are provided at no additional cost to our graduates. So you can rest assured that, like you, we are invested in your professional success.
Ready to See What Career Training From a Medical Assistant School Near Pace, FL, Could Do for You?
You deserve a fulfilling career, and training from PSMTHC could open up exciting new opportunities for you in the healthcare field. But before that can happen, you have to take the first steps toward your future. Call 850-780-3963 or contact us online to learn more about our programs. Also, be sure to take our three-minute Allied Health Career Training Readiness Quiz to identify your own personal strengths and choose the career path that makes the most sense for you!