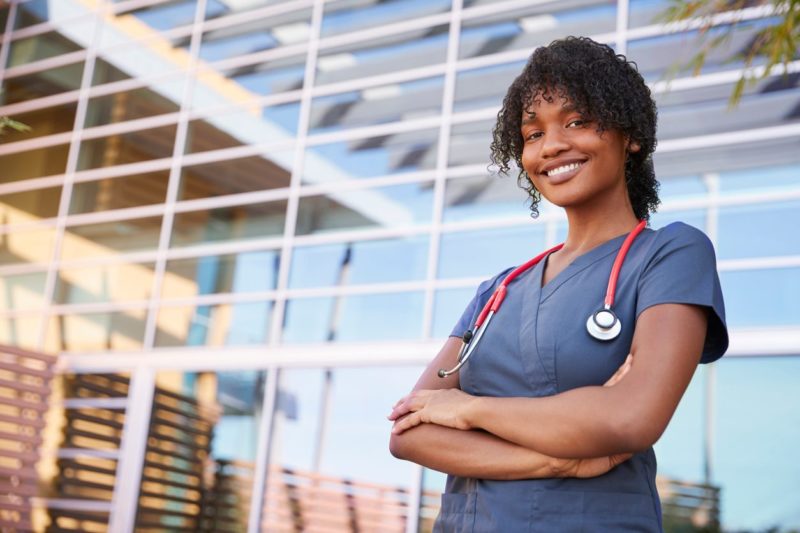 Do you have what it takes to become a healthcare professional? It's one thing to want to make a living. But if you are passionate about caring for others, a career as a medical assistant could help you do both! At Pensacola School of Massage Therapy & Health Careers (PSMTHC), we are dedicated to training students with the skills and knowledge they need to succeed as healthcare professionals. Our accredited Medical Assistant training program has prepared hundreds of students to become valuable members of healthcare teams working in a variety of settings. Ready to explore the exciting possibilities of medical assistant training from a career college near Ferry Pass? Learn why PSMTHC's Medical Assistant program might be the ideal choice for you! 
Skills That Make the Difference
When your career is focused on the care of others, it makes sense to want to be as prepared as possible to carry out those responsibilities. This doesn't just give you the skills needed to meet the health needs of patients. It can also help you become more valuable to potential hiring managers when applying for a position. At PSMTHC, we are focused on helping students gain the knowledge and experience they need to stand out as professionals. Our instructors are committed to training the next generation of medical assistants to become vital healthcare team members. 
Students are taught fundamentals such as anatomy and physiology as well as medical terminology to give them a more in-depth understanding of the field. They are also trained to perform several important medical techniques, such as accurately taking vital signs, administering injections, and assisting with minor office surgeries. Insurance billing and coding, medical office ethics, and medical records training are also included in the program to help students become even more well-rounded and valuable professionals. This training can make the difference when it's time to start your career!
Gain Real-World Experience
Another reason to choose PSMTHC's medical assistant training program near Ferry Pass is that there's no substitute for real-world experiences. Because of our accredited medical assistant curriculum, students benefit from a 180-hour externship program. Compare this with many non-accredited programs which typically offer only 40-hour externships, and the difference is clear. Our externship provides students with the opportunity to apply their training in a real healthcare setting. This can be an incredible advantage before starting a new career. And, it can also look especially attractive to hiring managers. With 180 hours of on-the-ground training, you can feel confident knowing that you already have ample experience in a professional setting. 
Ready to Begin Your Medical Assistant Training With Our Career College Near Ferry Pass?
Want a career that feels meaningful? If so, it's time to discover the benefits of our medical assistant training college near Ferry Pass. We are ready to equip you with the skills and knowledge to become a valued healthcare professional. Try our fun, 3-minute Healthcare Career Training Readiness Quiz to see if this might be the right opportunity for you. Also, give us a call at 850-474-1330 or contact us online to schedule a tour of our campus. When you want to do something that matters, choose PSMTHC for your career training!