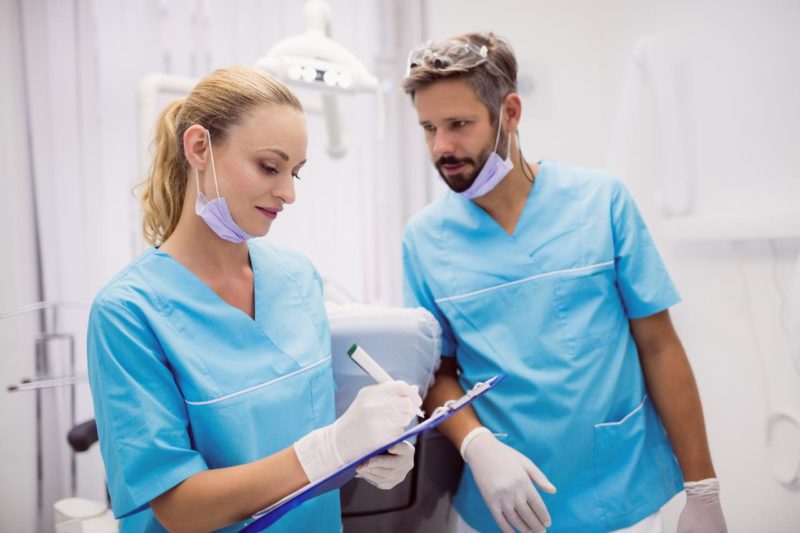 Sometimes life can take us places we aren't expecting. Unfortunately, this is how many people eventually find themselves feeling trapped in jobs they don't love. So it's important to remember that the person in control of your future is you, and you have the power to change and shape your own path! At Pensacola School of Massage Therapy and Health Careers (PSMTHC), we help students from all backgrounds train for potentially life-changing careers. Our medical assistant program has prepared several students for exciting healthcare careers right here in Pensacola, and we are ready to do the same for you. Learn how our medical assistant program could be a great choice for your professional future.
What Medical Assistant Career Training Could Offer You
Is caring for others something you are passionate about? For many, this alone is an excellent reason to seek medical assistant career training. But there are also several other reasons why it makes such a compelling career choice for tomorrow's healthcare professionals. Find out how training from PSMTHC could give you additional advantages as a medical assistant.
1. Start Sooner
If you feel stuck in a job that doesn't seem fulfilling, medical assistant training could provide the ideal solution to your problems. Career training can be completed in as little as 7.5 months. So, in less than a year, you could be on your way to a better path as a professional in the healthcare industry. This can be a huge advantage for those who don't want to wait years before embarking on a new career.
2. Learn a Variety of Skills
Because medical assistant training teaches a mix of clinical and administrative skills, medical assistants benefit from more variety in their responsibilities. This can be especially helpful for those who don't want to feel stuck in a rut doing the same things at work each day. Medical assistants train to work directly with patients, performing injections and sometimes assisting with minor office surgeries and physical exams. But, they are also skilled in clerical work, such as record keeping and scheduling visits. If you enjoy a healthy balance and sense of variety in your work, the medical assistant training program from the Pensacola School of Massage Therapy and Health Careers could be the right choice for you.
3. Jobs Are on the Rise
It's hard to overstate just how big of a benefit it can be to enter a field where the jobs are growing instead of shrinking or staying stagnant. After all, who wants to complete their training and receive their certifications just to enter an overcrowded field with endless competition? Thankfully, medical assistant positions are projected to grow significantly from now until 2029. According to the Bureau of Labor Statistics, jobs are expected to grow by 19% within that time frame, which is considered much faster than average. This should translate to less competition and more job opportunities for medical assistants in the future.
Ready to Discover the Benefits for Yourself? Explore Our Medical Assistant Program in Pensacola
If you're ready to make your next career move and want to seek opportunities in the healthcare field, medical assistant career training could be the right move for your future. To learn more about the medical assistant program at PSMTHC, call 850-474-1330 or contact us online. Also, remember to check out our Allied Health Career Training Readiness Quiz! It can provide you with useful information about yourself that can be a huge help when you are trying to take the next steps toward a new career.