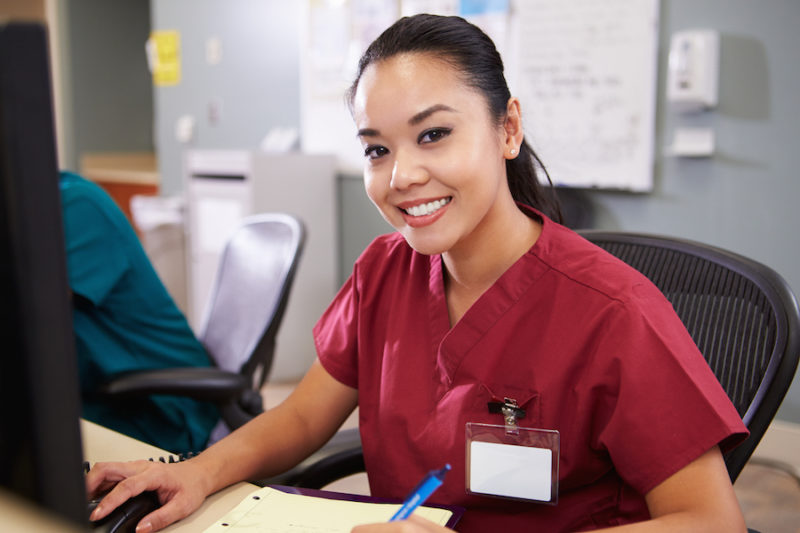 Medical assistants are in constant demand. Their roles are vital in the healthcare community and it's easier to become one than you might think! The Pensacola School of Massage Therapy and Health Careers (PSMTHC) can explain everything about becoming a medical assistant in Florida. With this information, you can decide if this career is right for you.
What does a Medical Assistant do?
Medical assistants need a broad range of skills and knowledge. They do everything from drawing blood to billing health insurance. It's important that during schooling, they get hands-on practice. During the Medical Assistant program at PSMTHC, students complete an externship. This reinforces the classroom skills in a medical office environment. It can also count as a job reference!
Anatomy, physiology, and medical terminology

Phlebotomy techniques, 12-lead EKG procedures, specimen collection, vital signs

Perform injections, and master basic dosage calculations

Assisting with minor office surgery and physical exams

Medical bookkeeping, medical billing and coding, and medical office ethics
Where do Medical Assistants Work?
Medical Assistants work in a variety of healthcare settings. Doctors' offices, labs, hospitals, and retirement homes all hire medical assistants. Roles can vary as well. Medical assistants have titles such as clinical assistant, phlebotomy technician, and medical secretary. And that's just naming a few!
After the program, it's time to find the perfect job. PSMTHC's Placement Services provides lists of current job openings. They also can help students prepare résumés and practice for interviews.
Why Train to be a Medical Assistant in Florida?
In Pensacola, you can prepare to become a medical assistant in as little as seven and a half months. PSMTHC offers a quality education with an emphasis on hands-on learning. Instructors have real experience in the field. They care about your new future as a medical assistant in Florida.    
How do I get started?
Interested in learning more about how you can become a medical assistant? Start by scheduling a tour so you can begin picturing yourself at PSMTHC! You'll be taking the first step towards a new, fulfilling career in one of the fastest-growing job markets. Contact us or call (850) 474-1330.