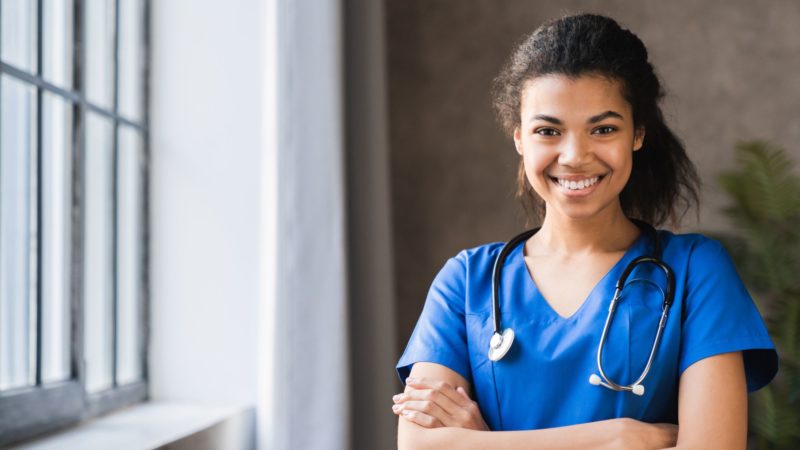 If you've felt stuck in a job that feels like it's going nowhere, it isn't always clear what you should do next. Many may feel inclined to take the first job they can out of high school before deciding what to do next. But this often causes them to stay longer than they should, eventually feeling trapped in jobs they don't love. Attending a four-year college may be another option. But the steep tuition costs and large time investment can make it a poor choice for many. However, choosing a career college like Pensacola School of Massage Therapy and Health Careers (PSMTHC) may provide exactly the advantages you are looking for. And, if you have a passion for healthcare, our Medical Assistant program near Ferry Pass could set you on the path to an exciting new career! 
Learn why this program might be the best choice for your professional future. And discover the many advantages of choosing PSMTHC for your career training.
Why Medical Assistant Career Training With PSMTHC Can Make the Most Sense
Do you want to take charge of your life and start a rewarding new career in the healthcare field? Our Medical Assistant program near Ferry Pass can help you make it happen! PSMTHC instructors are experienced healthcare professionals who can train you with the skills to succeed. 
As a medical assistant, you will need to know how to perform a variety of techniques. These include assisting with physical exams, administering injections, and billing and coding, among others. PSMTHC trains students to perform these duties properly and effectively. PSMTHC's accredited medical assistant program also goes above and beyond unaccredited programs to prepare students for new careers. 
Unaccredited programs may only offer 40 hours of externship opportunities. But PSMTHC's accredited medical assistant program near Ferry Pass provides a 180-hour externship program. The experience you gain during this externship can be crucial. And it could help you stand out to potential employers when it's time to apply for a position. In as little as 7.5 months, you could complete your training with PSMTHC and start a potentially life-changing new career in the healthcare field!
Train for an In-Demand Career
A problem that many students of four-year colleges face is that they spend ample amounts of time and money for a degree, but they can face significant challenges finding a job afterward. This may be because there isn't enough demand for the position. Or it could be because there's too much job competition. However, PSMTHC's medical assistant career training program prepares students for an in-demand career in the healthcare field. 
According to the Bureau of Labor Statistics (BLS), the job outlook for this position is expected to grow by 18% from now until 2030. The BLS considers this growth rate to be "much faster than average." For career seekers, this could translate to more potential opportunities and less competition for the same job.
Explore Our Medical Assistant Program Near Ferry Pass 
Are you ready to take the next step in your professional journey? If so, discover the advantages of our Medical Assistant program near Ferry Pass for yourself! Call 850-474-1330 or contact us online to get started. And don't forget to take our quick and easy three-minute Medical Career Training Readiness Quiz. This short quiz can help you determine whether our training program may be the right choice for you.