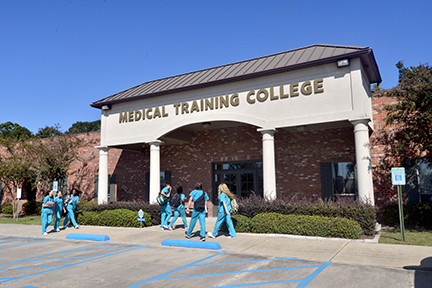 Medical Assistant School in Pensacola Enrolling Now
Pensacola School of Massage Therapy and Health Careers is a medical assistant school in Pensacola which has thrived by helping students to train for new careers.
Most of the time, when people make the decision to seek career training or education, they want to get started as soon as is possible. At Pensacola School of Massage Therapy and Health Careers, we work to make this a reality for you. Start the enrollment process now for the next start date, it's not far away!
7.5 Months To Become A Medical Assistant
After enrolling in medical assistant classes at PSMTHC, you will need only 7.5 months to complete the program. Less than 8 months and you can be trained in a new career! All students in the medical assistant classes will be required to complete an externship as well. This is a short-term internship, essentially, which will give students the ability to get hands-on experience in the field.
How Much Does A Medical Assistant Make In Florida?
The latest official statistics indicate that over the next ten years, job growth in the medical assistant field will grow by an estimated 23%, which is much faster than average. What this means is that when students complete the 7.5 months program, they can enter a job market which shows strong growth.
So, how much does a medical assistant make in Florida? Official statistics say the average medical assistant pay in Florida is more than $31,000. Currently, more than 50,000 medical assistants are employed in Florida. If you wish to join the industry, follow the instructions below.
Contact PSMTHC
Whether you live in Pensacola, Ensley, Pace, or Ferry Pass, we are happy to hear from you if you're interested in medical assistant classes. If you have questions or want to start the admissions process, please email or call (850) 780-3963.