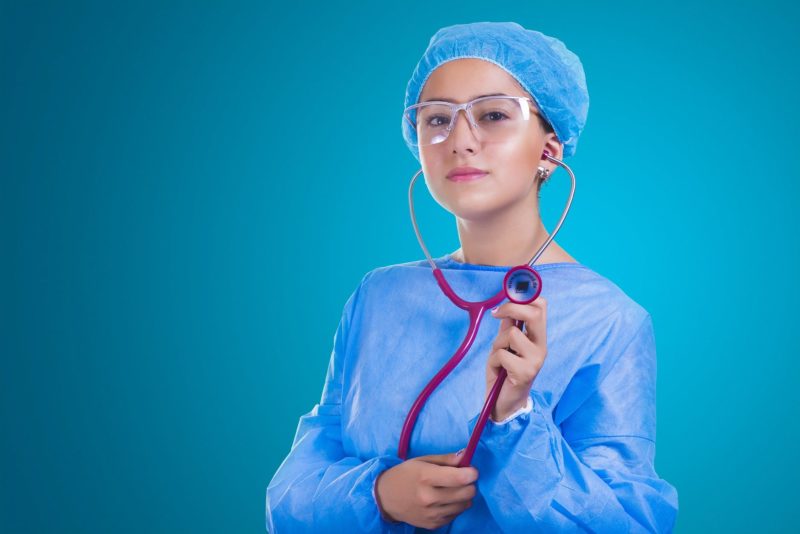 An old Chinese proverb states, "A journey of a thousand miles begins with a single step." Planning your entire future can seem as daunting as walking a thousand miles. But just like the proverb, you simply need to take the first step! Medical assistant training could lead you to a rewarding future career. The first step is informing yourself about what training is like. You'll also want to learn what a medical assistant career is like too! Come and take the first step with us!

A Look Into Training

Are you thinking about training to be a medical assistant? You can even browse the whole course catalog! See all the classes you'll be taking in pursuit of your new career. Additionally, you can see what is expected of students during their time in training. To give you an idea of what medical assistant training is like, below are a few of the courses you'll be expected to take. All classes are taught by experienced, professional instructors.
Computerized Medical Office
Medical Insurance & Coding, Bookkeeping, & Ethics
Medical Terminology/Anatomy & Physiology
Med Lab Procedures
Pharmacology
Medical Assistant Externship
In addition to the time in the classroom, you'll get real office experience too. That last course on the list—the Medical Assistant Externship—isn't exactly a course. But don't worry—you'll definitely be learning. Specifically, an externship gives you real-world experience in a real healthcare environment. You'll spend time doing the work you've learned how to do. Not only will you hone valuable skills, but your externship supervisors can also serve as job references.

Where Do Medical Assistants Work?

So, are you ready to start picturing yourself as a medical assistant? Imagine wearing scrubs every day (getting dressed for work has never been easier!). Envision yourself making a difference in people's lives and health. Need some help seeing the rest? The majority of medical assistants work in doctors' offices. They provide vital assistance to doctors, nurses, and the rest of the staff. Since you'll see patients regularly, you'll have the opportunity to form lasting and helpful relationships. Medical assistants can also work in hospitals, outpatient care centers, chiropractors, and many other types of clinics and offices.

This wide variety of workplaces not only gives you options—it can increase your chances of finding a job. In fact, the U.S. Bureau of Labor Statistics predicts that jobs will increase by 29% in the coming years. When you consider that the average of all other jobs is 7%, those are pretty good predictors! Wherever you end up working, as a medical assistant, your duties may include:
Record patient history
Measure vital signs
Help physicians with exams
Give patients injections or medications
Schedule appointments
Prepare samples for the lab
How To Start Your Medical Assistant Training

Ready to take that first step and change your life? Your future could start with medical assistant training! You can begin your medical assistant training at the Pensacola School of Medical Training and Health Careers. Give us a call at (850) 474-1330. You can also contact us online with any questions you have. Our admissions staff is just as knowledgeable as our instructors. We all care about helping you make the best possible step towards your career.