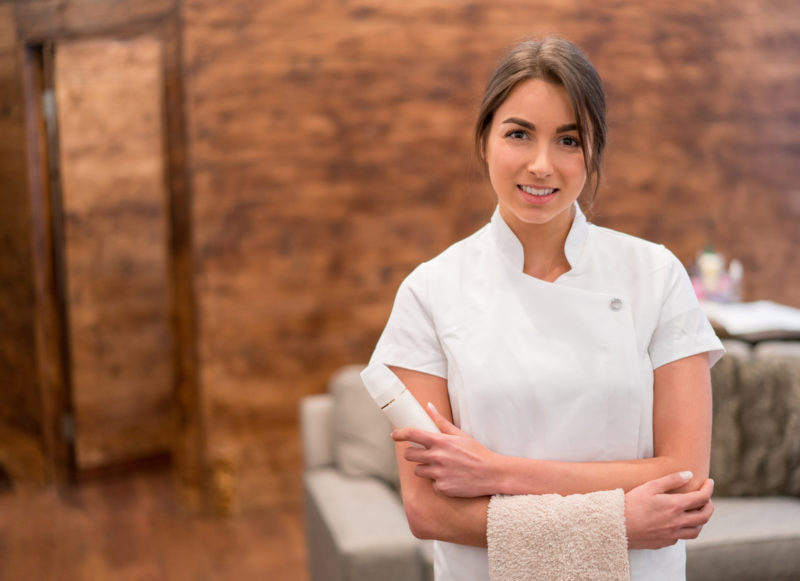 Have you ever had a muscle ache or tightness that seemed like it just wouldn't go away? So many people rely on massage therapists to help them find relief from these problems. And if you've received a massage from a trained masseuse, you understand just how much of a difference it can make! It can change a person's entire day or even their week in the span of an hour. There's a reason why massage therapists tend to have high job satisfaction levels. They are natural problem solvers who can see firsthand how their services help others. Ever wonder what it's like to be the person others look forward to seeing for these services? If you would like to begin a career as a massage therapist in Pensacola, it's time to explore the advantages of career training from Pensacola School of Massage & Health Careers (PSMTHC)! Learn more about our program to see why it could be the right choice for you.
Benefit From Expert Training
When you really want to make a difference for your clients, having the proper training is key. PSMTHC's massage therapy program is designed to give you the tools to become a respected and valuable professional. Here, students are trained in the fundamentals of anatomy and physiology to give them a strong understanding of how the body works. Students are also trained in several in-demand methods, including Swedish massage, clinical sports massage, connective tissue massage, and more! PSMTHC's experienced instructors can put you on the path to success.
A Career On the Rise!
Another excellent reason to consider massage therapy training from PSMTHC is the incredible opportunity this career could offer. The Bureau of Labor Statistics projects a job outlook of 32% from now until 2030 for massage therapists. Compared with the average job growth rate between 5% and 8%, this could deliver a real advantage for licensed massage therapists starting new careers. A higher job outlook means more projected available jobs, which could cut down on competition and give job seekers more choices when it's time to apply!
When It Comes to Work Environments, Massage Therapists Have Options
What's your ideal workplace? When it comes to massage therapy, there are several potential options, and each one has its own appeal. These can include:

Physical rehabilitation centers

Chiropractic clinics

Health clubs

Resort spas

Cruise ships

University athletic departments

Corporate offices

Hospitals

Private practices

And more!
Want to travel on luxurious cruise ships as part of your job? As a massage therapist, you could do just that! Would you rather work with athletes and other sports professionals? Or would you prefer helping patients in hospitals? There are so many paths you could take with massage therapist career training from Pensacola School of Massage Therapy & Health Careers!
Are You Searching for Massage Therapist Career Training in Pensacola?
If you've been considering massage therapist career training in Pensacola, PSMTHC is ready to help you achieve your professional goals. Call 850-474-1330 or contact us online to learn more about our massage therapy career training program. And, be sure to take a look at our three-minute Allied Health Career Training Readiness. It can help you gain insight into your personal strengths and help you make an informed decision about your future. Now is the time to take charge of your life and train for a rewarding new career with PSMTHC!