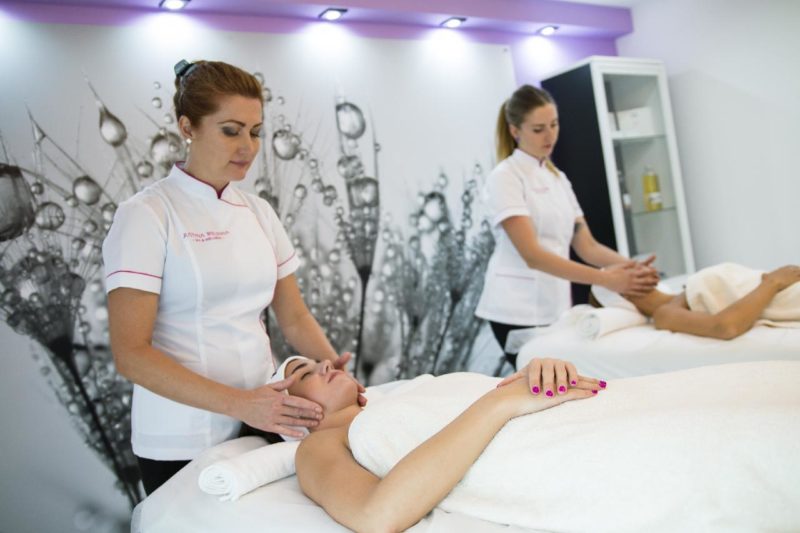 If you've ever had a massage from an experienced professional in the field, you know how much of a difference it can make. Getting relief from the stress and tension you've been carrying for weeks, maybe even months, makes you feel like a new person! Imagine being able to provide that relief and relaxation to others. By starting a career as a professional massage therapist, you could be the person who helps others feel like better versions of themselves! Pensacola School of Massage Therapy & Health Careers (PSMTHC) teaches students valuable techniques to provide relief to sore muscles, bad backs, tight shoulders, and much more. So, if you want a career that's fulfilling and rewarding, massage therapy could be exactly what you've been looking for! Learn more about the massage therapy program at PSMTHC to find out if it might be the right choice for you.
How PSMTHC Trains Student to Become Professionals
There's more to massage therapy than you might think! That's why part of our program focuses on essential information about anatomy and physiology. This helps prepare students to become massage professionals in Pensacola and excel in the field. 
The instructors of PSMTHC have years of experience and can teach students how to properly perform massage techniques. This includes learning in the classroom as well as engaging hands-on training experiences. Students have the opportunity to develop their skillsets and receive training in:
Swedish Massage

Sports Massage

Connective Tissue Massage

Neuromuscular Massage

Reflexology

Corporate/Chair Massage

and Spa Therapy
This well-rounded training can give students an advantage when they are ready to become professionals. It can also be a real benefit when it's time to take the Florida Massage Therapy License exam. From the moment students first step into the classroom, our instructors focus on providing them with the skills and knowledge needed to become licensed massage therapists. In as little as eight months, you could receive training to take the license exam and then begin your new career!
How Massage Therapy Can Be the Best Choice
In addition to helping others find relief from stress and pain, there are other benefits that make massage therapy a great choice for many who want to change their careers. One great advantage is that massage therapists are in demand! 
The Bureau of Labor Statistics projects a job outlook of 21% growth from now until 2029, which is considered much faster than average. Also, massage therapists can enjoy plenty of options when it comes to choosing where they want to work. This can include positions at resort spas, athletic departments, corporate offices, rehabilitation centers, chiropractic offices, Massage Envy, and more! And, because there's such a demand for the position, there are many opportunities to practice massage in Pensacola or other areas throughout the U.S.
Learn the Art and Science of Massage in Pensacola With PSMTHC
Are you ready to begin a new career as a massage therapist? It's time to explore the advantages that training from PSMTHC could provide for you. To learn more about our massage therapy program, call us at 850-780-3963 or contact us online. Also, be sure to take our three-minute Allied Health Career Training Readiness Quiz. It can help you make an informed choice about your future! If you feel like it's time for a career change, you owe it to yourself to see how expert training from PSMTHC could benefit you.