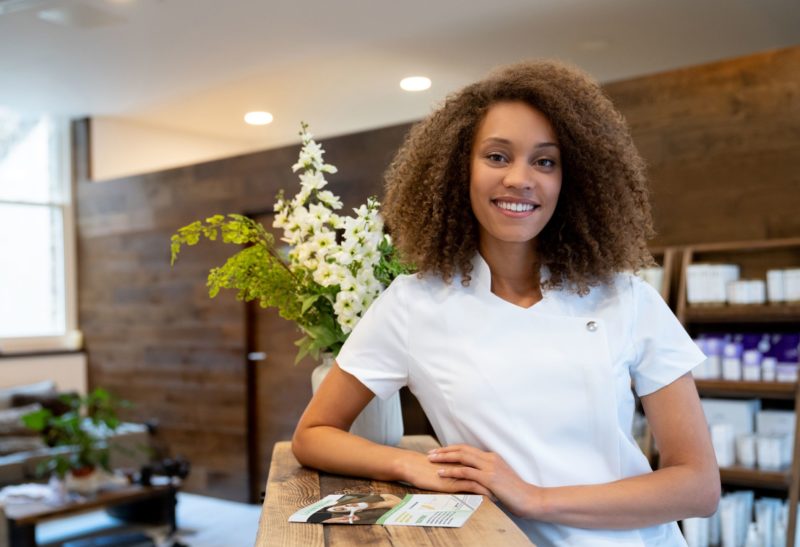 If you're a person who cares about the well-being of others and has a passion for helping them feel their best, then a career in massage therapy might be the perfect choice for you. As a massage therapist, you could provide relief to clients who suffer from any number of aches and pains. Unlike other professions where your actions don't have an impact, what you do as a massage therapist matters. With training from Pensacola School of Massage Therapy and Health Careers (PSMTHC), you could cultivate your skills to become a true professional. Learn why hundreds of students have chosen our Florida massage school for their career training needs. And find out how our Massage Therapy program could give you the advantage when you are ready to become a professional.
Skills and Training That Can Set You Apart
Naturally, when you are ready to embark on a new career, the training you receive can make all the difference. That's why it can be so important to choose a trusted career training school such as PSMTHC when you're ready to become a massage therapist. Here, students are trained to understand and perform several types of massage using the proper techniques. These include, but are not limited to:
Swedish Massage

Clinical Sports Massage

Neuromuscular Massage

Connective Tissue Massage

Hydrotherapy

And Shiatsu
This kind of versatile training could prepare you for a number of roles in a variety of settings. For example, massage therapists often work in chiropractic clinics, resort spas, hospitals, athletic departments, health clubs, and many other areas. Or, if you would rather strike out on your own and start a private practice, that could also be an option. With training from our Florida massage school, you could open up several exciting opportunities!
Join a Field That's Growing!
Before you begin to train for a new career, it's crucial to consider what the job market might look like once you've completed your training. It could be incredibly frustrating to train for a new career only to discover that there are few opportunities and too much competition for a limited number of jobs. Thankfully, the field of massage therapy is anticipated to grow significantly over the next decade. The Bureau of Labor Statistics projects a job outlook of 32% from now until 2030. This means that, once you are ready to start a new career, there should be far more opportunities available and significantly less competition for the same jobs compared to other careers. It's just one more reason why massage therapy training from PSMTHC can be the right choice for today's career seekers.
Experience the Benefits of Our Florida Massage School for Yourself!
If you are ready to begin a new career as a massage therapist, PSMTHC can give you the guidance and training you need to succeed. Get in touch with our trusted Florida massage school by calling 850-474-1330 or contacting us online. Also, don't forget to take our three-minute Allied Health Career Training Readiness Quiz! It can provide you with important information that can help you decide if massage therapy might be the right fit for you. Are you ready to transform your life with a new career as a massage therapist? If so, it's time to take charge of your professional future with career training from PSMTHC!