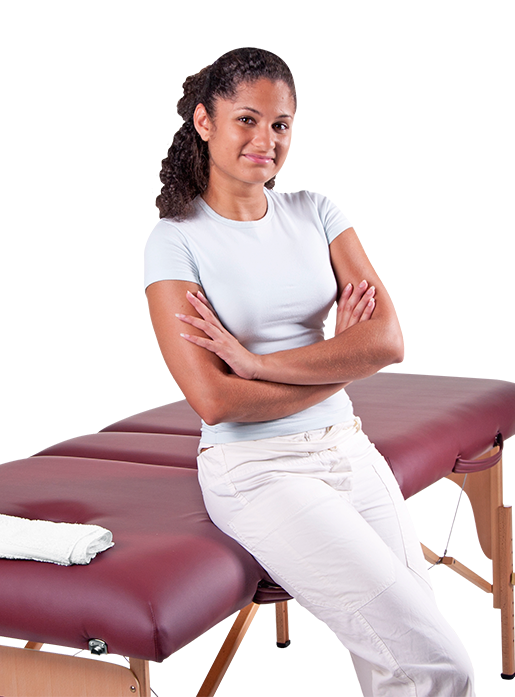 When you learn massage in Pensacola, you're learning more than a new skill. You're learning how to change your life!
Learn All Kinds Of Massage In Pensacola 
Learn massage in Pensacola School of Massage Therapy and Health Careers (PSMTHC) classes. What do you already know about massage? You've also probably gotten a massage before. So you might know the basics of how it works, but it's also very important to learn anatomy and physiology. All of this specialized knowledge is essential to get your Florida Massage Therapy License. 
Did you know there are many different types of massage? PSMTHC instructors teach a number of different modalities or methods. By being trained in all of these methods, massage therapy school graduates are more marketable for employers. Expand your skill set and job prospects by learning: 
Swedish Massage

Sports Massage

Connective Tissue Massage

Neuromuscular Massage

Reflexology

Corporate Massage

Spa Therapies
The Benefits Beyond Massage
At PSMTHC, you can certainly learn all the details about massage therapy. But you'll also get practical experience on how you can turn these skills into a career.  
Get Hands-On Training 
In addition to the important classroom learning, you'll also get hands-on training. During the 60-hour clinical practicum, students get the opportunity to practice on real clients. Experienced instructors oversee the appointments to give feedback and ensure a great experience. 
Discover A New Career 
After graduating, you can turn your new knowledge into a rewarding career. According to the U.S. Bureau of Labor Statistics, massage therapists make a median salary of more than $40,000. The agency also reports that it's a growing field. The job outlook will supposedly grow by 22% over the next nine years. Now consider the average of all jobs is only 5%. Consequently, it's a great time to get into massage therapy!   
Change Your Life
With a brand-new career, you can undoubtedly change your life. As a massage therapist, your everyday work will make people relax and feel better. Is there a better purpose in life than helping people? It's also a profession that rarely follows you home—unless your family and keep asking for their own massages. When work can stay at work, it's much easier to have work-life balance. That balance can make for a happier, healthier lifestyle.  
Discover Yourself!  
Whenever we take on a new experience, we learn about ourselves in addition to learning new skills. Get a head start on your self-learning by taking our online Career Readiness Quiz. It only takes three minutes—and it's fun! At the end of it, you'll get a personalized report to identify your strengths and social styles. You'll also get information on the training and positions that suit you best. Once you get your results, give the PSMTHC admissions team a call. 
Your Future Doesn't Have To Wait!
PSMTHC is now offering virtual admission meetings as well as in-person tours. Get started by filling out an online form or giving us a call at 850-780-3963. We're ready to teach you everything we know about massage in Pensacola. Let's start planning your future today.