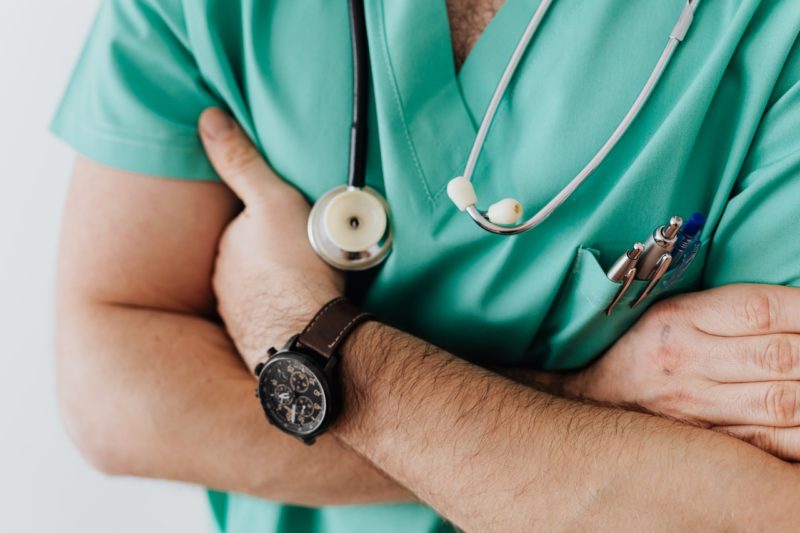 At Pensacola School of Massage Therapy & Health Careers (PSMTHC), we believe we're preparing our students for a new career—and a new life. Of course, we teach them all the skills and knowledge necessary for their future job. In addition to that, they learn skills that can benefit them in all areas of life. Discover all the job skills—and the life skills—medical assistant training in Pensacola can offer you.
Learn Important Life Skills 
A medical assistant training program can prepare students for a new healthcare career. Becoming a medical assistant can be a fulfilling career. What's more, many of these skills can benefit you beyond your profession. So many of the skills you'll learn at a medical assistant school can apply to other areas of your life. Here are just four of these examples:
Communication.

Being able to express yourself clearly is critical to any career. However, it's even more important for those in healthcare careers. You'll be talking about someone's health and medical needs, after all. That's why

Communications

is the first class listed in our course list. Additionally, you'll learn all the necessary

Medical Terminology

. This vocabulary is essential to communicate with your patients and coworkers accurately. 

Problem-Solving.

As a medical assistant, you're part of a healthcare team. You'll work together with nurses, doctors, and other staff members to care for your patients.

Medical Lab Procedures and Pharmacology

can help give you the knowledge to contribute to a medical team. It's true that medical assistants solve big and small problems every day. You could be tasked with helping schedule appointments as well as making patients comfortable in an exam room. The goal is to give patients a great experience as well as great medical care. 

Technology.

These days, technology is a big part of every job. Healthcare is no expectation. As a medical assistant, you'll need to master the necessary machines and tools to do your job. These can include everything from a blood pressure cuff to the electronic medical records software. The

Computer Literacy, Computerized Medical Office,

and

Coding

classes will help. Keeping up with technology is a skill that will help your career—and your life in general.

Empathy.

Empathy means you can understand the challenges other people are facing. As a medical assistant, you might interact with patients that are worried, scared, or stressed. Having empathy can help you have excellent patient interactions. What's more, emotional intelligence can help your relationships with your coworkers and bosses too. That means this life skill can benefit you in more ways than one. The

Medical Assistant Externship

will give you practice interacting with patients. You'll hone your empathy and personal interaction skills by getting to work in a real healthcare setting. 
Medical Assistant Training That Goes Beyond Healthcare
Are you ready to learn more about the healthcare and life skills medical assistants need to know? Contact PSMTHC today! Our team can answer all of your questions. Discover more about the courses, see if you qualify for financial aid, and get information about our job placement services. We're dedicated to our students' futures—at work and beyond.