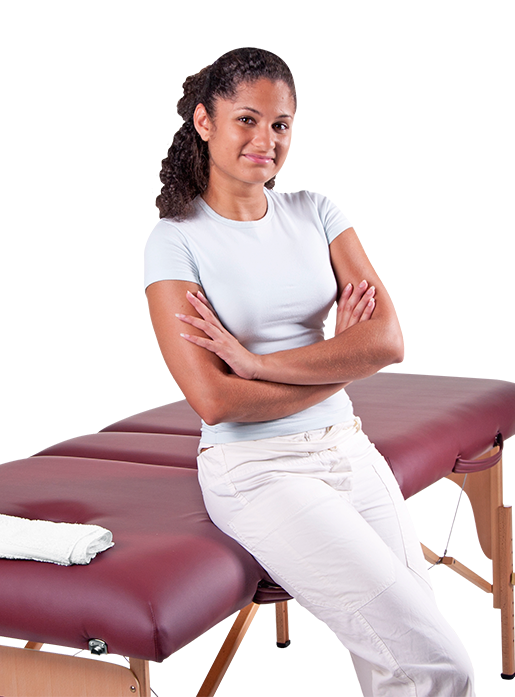 Would you like to start your own massage therapy business? Self-employed Massage Therapists have many advantages, including setting their own schedules and prices. As with any business, starting your own massage practice requires a lot of self-motivation and commitment.
A Few Tips For Your Massage Therapy Practice
If you feel like you have what it takes to be your own boss, here are a few tips to help your massage business be a success:
Get Proper Training – Massage Therapists have a very important job that requires a lot of skill. Proper massage training through a recognized program is the first step to success.
Get Certified – Certified massage therapists are highly sought after and trusted. While there are many 'uncertified' masseuses out there, becoming properly trained and certified will help guarantee you get consistent clientele and are trusted within the massage community.
Choose a Business Name – A catchy business name is important to branding yourself and your business. Choose a name that tells people what you do and how you will benefit them. While "Jane's Massage" may be who you are, it will not stick in peoples' minds.
Join an Association – Just because you are going it alone does not mean that you are completely on your own. There are a number of massage organizations and associations that will help give your business credibility.
Find a Commercial Space – While it may seem like a great idea to run your massage business out of your home or by travelling to other peoples' homes, it is much more professional to have a commercial space.
Create a Website – People are online. This is a fact of life. And when they are looking for a new product or service they more often than not begin their search online. Creating your own website will allow you to take control of your online presence and let people know exactly what you offer, your rates, and your availability.
Market Your Business – While we would all love for our work to speak for itself, this is simply not how the world works. If you want to make a name for yourself, you have to let people know that you exist. Set aside time and money to market your business. Try different avenues and see which ones work the best for you.
Keep All Your Receipts – When you run your own business you can take advantage of many tax breaks that will keep you from paying the government a lot of money. Be sure to keep a receipt for all your business-related purchases and hire a professional tax person to make sure you are taking advantage of all available deductions.
Training and Education Opportunities
Massage therapy training offers countless opportunities to graduates and Pensacola School of Massage Therapy and Health Careers can help you complete your training in only eight months! We also offer day and night classes to help you work around your own schedule and get on the path to a rewarding career in massage therapy.
Contact us today to learn more about our Massage Therapy program and our other opportunities for students! To schedule an appointment for an interview and to tour Pensacola School of Massage Therapy and Health Careers, click here.