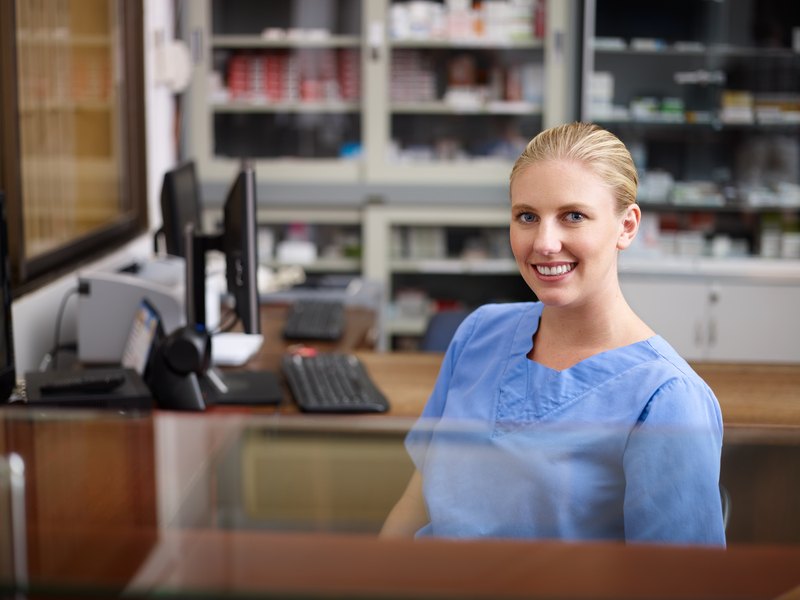 About Medical Assistants
Medical assistants are vital to all types of healthcare facilities. They perform administrative duties, such as maintaining medical records and scheduling patients' appointments. Using medical office software, they also prepare information for insurance purposes. Clinical responsibilities include tasks such as obtaining vital signs and recording medical histories. Additionally, they prep equipment and rooms, draw blood, and assist physicians and nurses during patient care. Are you interested in joining the healthcare field? A Medical Assistant Program might be your life-changing answer!  
Careers in the Healthcare Industry
Medical assistants are in high demand. Much higher than you might think. The Bureau of Labor Statistics rates it as one of the highest-growing professions. Between 2018 and 2028, the growth rate is expected to be 23%. The average growth rate for all occupations is only five percent. When you consider that, becoming a medical assistant looks like an incredibly smart choice! 
Medical assistants can find jobs in a variety of settings. Some even work with specialized medical professionals. These can include chiropractors, ophthalmologists, optometrists, and speech-language pathologists. Others might work in general practice offices, laboratories, or hospitals. Additionally, clinics, hospice facilities, and retirement homes also hire medical assistants. 
Becoming a Medical Assistant
Before pursuing a career as a medical assistant, explore the type of career you might want to have. Researching the subject is an excellent first step. Once you've developed a clear understanding of the position, it's time to seek educational opportunities. Then, when you have your goal in mind, enroll in classes to ensure a solid framework for your future career.
Studying at Pensacola School of Massage Therapy & Health Centers
Pensacola School of Massage Therapy & Health Careers offers a Medical Assistant Program. It's designed to prepare students for entry-level positions. Here are some of the benefits. 
Learn A Range of Subjects and Skills.

Medical assistants are required to perform many services. That means a diverse and thorough education is crucial. Our students learn about anatomy, physiology, medical terminology, and insurance billing and coding. They're well prepared for both administrative and clinical responsibilities. Check out our

courses

.

Affordability.

Our classes won't break the bank. Your tuition includes all required textbooks, workbooks, lab supplies, and uniforms. To help prepare, you can use our

Net Price Calculator

. It helps you predict your living and educational expenses during our program. Additionally,

financial aid

is available to students who qualify.

Length of Classes.

Excited to get out in the field of medical assistance? Our program efficiently teaches you everything you need to know. The approximate completion time is only seven months. When you're thinking about the rest of your life, that's not long at all! 

Career Placement.

So you've got the education, now get the job. PSMTHC's curriculum requires an externship to better prepare students for the profession. Here, students gain real-world experience, professional contacts, and résumé building. Also, our placement service aims to help students and graduates find employment. We assist job seekers by editing résumés, giving interview advice, and sharing job openings. Additionally, we often refer students and graduates to local employers.
Apply to PSMTHC
Are you interested in our medical assistant classes? Want to prepare for a future of opportunities? Schedule a tour to check out everything that our program offers. We're located in Northeast Pensacola on Creighton Road. The campus is easily accessed to Interstate 10 and Highway 289. We can't wait to see you!