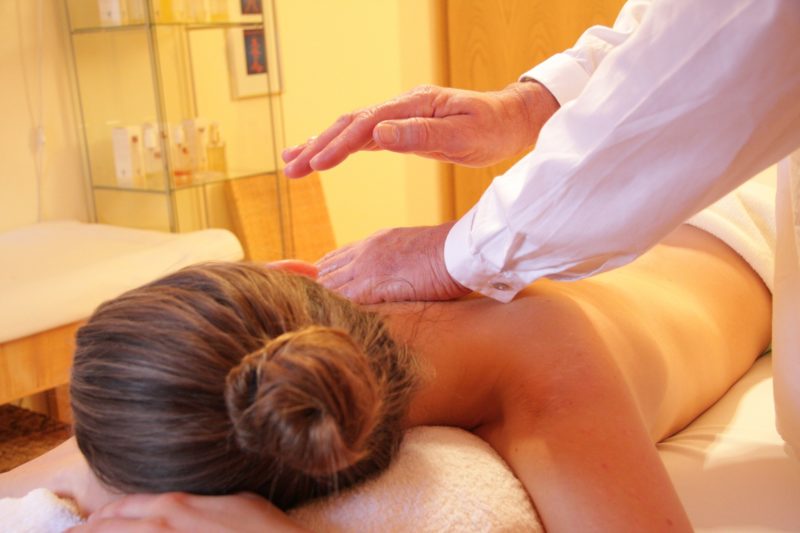 Do you like making people feel better? Do friends and family members go to you with their sore shoulders? Have you ever thought about making massage therapy your career? It can be a rewarding job in many ways—including financially. The Bureau of Labor Statistics reports that massage therapists earn an average of almost $40,000 a year! Your new path in life starts with finding an accredited massage training school near you.
Massage Training School
The first thing you probably expect to learn is how to give massages. But did you know there are multiple types? Humans have known about the benefits of massage therapy for thousands of years. Over these millennia, many different techniques have been discovered and honed. All have different processes and goals. A client can have different preference, needs, and concerns. They could be looking for a specific one or a combination of them. Classes include hands-on training so you can get real practice in your craft. Here's a small description of the types of massage you could be learning at a massage training school:
Swedish Massage:

Also called a "classic massage," this is the most common technique. The technique releases muscle tension to help them relax.

Clinical Sports Massage:

Sports massages manipulate the soft muscle tissue to prevent or improve sports injuries. Runners, athletes, and even yogis can benefit from massage to find relief.  

Connective Tissue Massage:

Connective tissue is also called fascia. It's the tissues surrounding, protecting, and supporting all the other body's structures.

Neuromuscular Massage:

This massage uses pressure on trigger points to relieve muscle spasms. It increases blood flow and can be especially helpful for tight backs.

Hydrotherapy:

Water pressure acts as the masseur's hands to relax muscles. Special hydromassages tables are often used.

Reflexology:

This technique applies appropriate pressure to points on the feet, hands, or ears. Many believe these reflex points each benefit specific organs and systems.

Shiatsu:

Translating to "finger pressure" in Japanese, this practice is rooted in Asian culture. The process is very procedural, using circular motions on specific body points.
Foundations of Massage
In addition to the difference between Shiatsu and Swedish, you need to know about the body itself. This kind of knowledge can prevent injury and guide practitioners on how to best serve.
Musculoskeletal Anatomy

Anatomy & Physiology I

Anatomy & Physiology II

Health

CPR and First Aid

Pathology
Massage is a Business
Massage techniques and anatomy classes provide vital knowledge for massage therapy students. Potential masseurs should also be familiar with massage industry law, business, and ethics. Laws and license requirements can differ from state to state. Massage training school can help you prepare to take the necessary exams. After you pass, you could start your new career!
Massage Training at PSMTHC
If you're interested in learning more about massage training school, all it takes is a phone call! Call the Pensacola School of Massage Training and Health Careers at (850) 474-1330. You can even get in touch online. We look forward to introducing you to your potential new career!