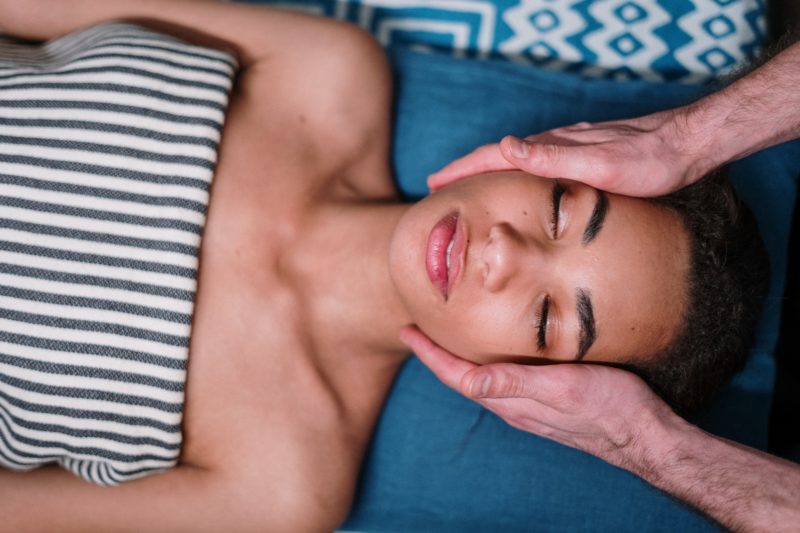 Are you researching Pensacola schools for massage training and education? That's a great idea for so many different reasons. Whether you're looking for a better lifestyle or a happier one, massage therapy could be the answer. And, Pensacola School for Massage Therapy and Health Careers can help. You could pursue a new career with our Massage Therapy Program. If you're bored with your current job, why not take the time to learn more? A little research today could turn into a new, exciting future in massage therapy. 
Get A Happier Life: Get A Massage Therapy Career!

A recent industry study interviewed more than 1,000 massage therapists in the U.S. and Canada. They were asked about their overall satisfaction with their profession. If you're looking for a career to add value and happiness to your life, these results are very encouraging! The vast majority of massage therapists find satisfaction in their jobs. Most of them also believe they are helping people with their work. They feel their schools for massage training prepared them well. Additionally, they were able to find work quickly after getting their license! Some of the specific data is: 
88% of surveyed massage therapists are "very satisfied" or "satisfied" with their careers.

99% of massage therapists believe their work positively impacts clients.

78% of therapists agree that their

massage therapy training program

prepared them for a career in the field.

84% of therapists got a massage therapy job one month or less after earning their license 
The U.S. Bureau of Labor Statistics supports these findings. It predicts that the growth rate for massage therapy professions between 2018-2028 is 22%. When you compare that to the 5% average growth of all other jobs, those are pretty good odds. Additionally, it reports that massage therapists' median annual salary is more than $42,000. All these numbers could add up to a happier, more profitable YOU!  
Pursue Your Dreams—Day or Night!
Are you ready to start your new career but worried about time? Maybe you need to keep your day job while going to school. Or, perhaps you have kids or other loved ones that need you during the day. Well, that's why PSMTHC offers night classes for our massage training program. Whether you're taking classes during the day or in the evenings, it could take you as little as eight months to finish your degree. And either way, you'll still get the caring instruction and the all-important, hands-on experiential learning. 
Pensacola Schools for Massage Training
Discover massage training at Pensacola School of Massage Therapy and Health Careers. (We offer a Medical Assistant program as well!) Call (850) 474-1330 to get more information about our admissions process and financial aid. You can also email us at or contact us online with your questions. 
Pensacola schools for massage training like PSMTHC could change your life for the better. Our staff is dedicated to helping you finish school, find a job, and create the life you deserve!