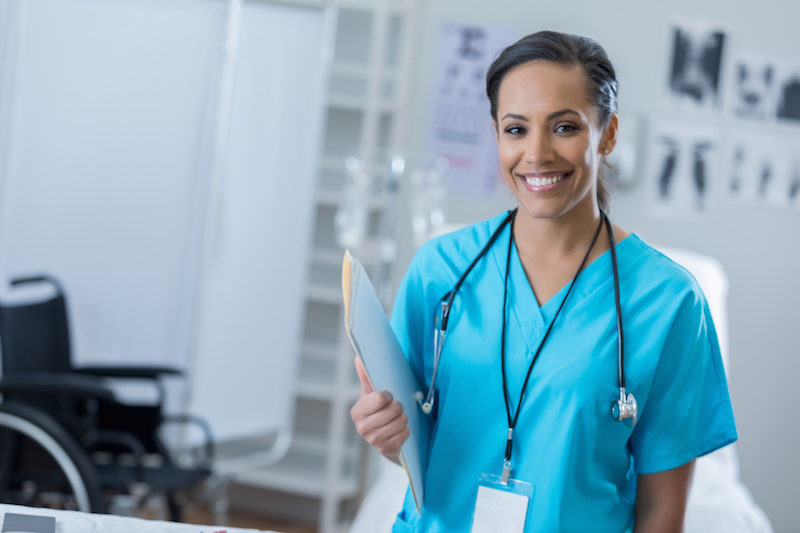 Pensacola School of Massage Training and Health Careers is a great place to pursue a career in healthcare. After all, it's right there in our name! Are you curious about attending medical assistant classes? There are so many reasons to pursue this rewarding and stable career. Maybe you think they're for you, but you're not exactly sure what to expect. To help you decide, here's a breakdown of all the classes you'll have to take to graduate. 
To finish our Medical Assistant Program, you'll need to complete 48 credits. This can take as little as 7.5 months! Each one of these classes helps prepare you for the duties of this healthcare career. At PSMTHC, these classes can be considered in two groups: administrative and clinical. 
Administrative Medical Assistant Classes 
Insurance, Coding, Bookkeeping, and Ethics
This three-credit course teaches more of the administrative side of medical assisting. Medical assistants often help with record-keeping, processing payments, and billing insurance companies. And, of course, maintaining high ethical standards is necessary for everyone. This three-hour course helps acquaint you with it all. 
Computerized Medical Office
Sure, you might be a computer expert. However, using medical software is likely something completely new to you. Medical assistant school will help you master using electronic medical records. These are the digital versions of patients' charts. Obviously, it's critical every health team member can use them correctly.  
Elementary Typing and Keyboarding
Most healthcare clinics and medical facilities are fast-paced environments. Hundreds of patients could come through your doors every day. If you're manning the computers, your typing skills better be fast and accurate. Learning the proper typing skills can help you become a keyword whiz. 
Communications
Good communication skills are helpful to any career. In healthcare, they're even more valuable. Medical assistants must communicate effectively with their colleagues. They also—perhaps more importantly—must communicate well with their patients. This three-and-a-half credit course will give you a solid communication foundation. 
Computer Literacy
These days, all professions are reliant on computers and the internet. That means all its employees have to have great computer skills as well. Increasing your computer literacy means becoming better at using different kinds of technology. 
Clinical Medical Assistant Classes 
Medical Terms, Anatomy, and Physiology I, II, & III
Covering a total of 12 credits, these are a big part of your medical assistant training. And it's for good reasons! As a medical assistant, you'll be having direct patient contact. Taking vital signs, administering injections, and helping with examinations. Therefore, it's critical that you're well-versed in medical terms and the human body. 
Medical Lab Procedures I, II, & II
Over these three medical assistant courses, you'll take a total of nine credits. 
Pharmacology
Every healthcare professional should have a working knowledge of drugs and medicines. Pharmacology specifically involves studying how the body reacts to different drugs. You must be aware of the most common reactions you could see in future patients. 
Medical Assistant Externship
Your externship is perhaps the most exciting class you'll take—and it's not technically a class. It involves you working in a real healthcare setting. You'll get the chance to use the skills and knowledge you learned in the classroom. It's also a great way to start networking to get recommendations and job offers. 
Contact Pensacola School of Massage Training and Health Careers
Still not sure if these classes are right for you? Well, do you have three minutes to spare? If so, you should take the Pensacola Medical Career Training Readiness Quiz. It's a great tool to discover your strengths, social style, and best-suited positions. PSMTHC also offers a Massage Therapy Program. You can get more information about both our programs by calling (850)474-1330 or contacting us online. Virtual appointments are also available. We're here to answer all of your questions about admissions and financial aid. Simply put, our goal is to help you reach your goals. Let's start your new future today.